My email: (mathieu at csetco dot com)


My Resume:


Concorde :

Un rêve éveillé en Concorde (a dream come true in Concorde) :

Avec encore plus d'images
With many more images, sadly for the english readers, the whole thing is in french and I'm way too lazy to translate the whole story.
You can take a look at the pictures though

Concorde (en une seule et longue page)
Concorde (version en plusieurs morceaux avec photos plus grandes, n'a pas subi autant de corrections que la première)



Some videos (dead link, I will fix it as soon as I recover the vids) of Concorde shot by a friend of mine while we were at JFK
EPITA : Images / Pictures (Protégé par mot de passe / Password protected)

Contributions:

---
This page has been accessed a finite number of times.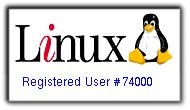 ---
Last modified: "2009-05-29 11:12:45 EDT"